Design Principles for Schools
Putting the Science of Learning and Development Into Action
Environments and life experiences help shape our brains, which are changing and growing throughout our lives. A growing body of science supports the implications for education—that if we are able to create the right conditions for learning, we can help every student learn and thrive. Researchers can use this emerging knowledge to redesign a system in which all students have high-quality learning opportunities that ignite their curiosity and nurture their development.
This playbook points to principles to nurture innovations and effective school models that advance this change. It provides a framework—shown to the right—to guide the transformation of k-12 settings, illustrating how practitioners can implement structures and practices that support learning and development through its five components. These design principles do not suggest a single design or model for change, but rather illuminate the multiple ways that schools can be redesigned to support all learners.
Explore the playbook, or hover over a principle in the pictured framework.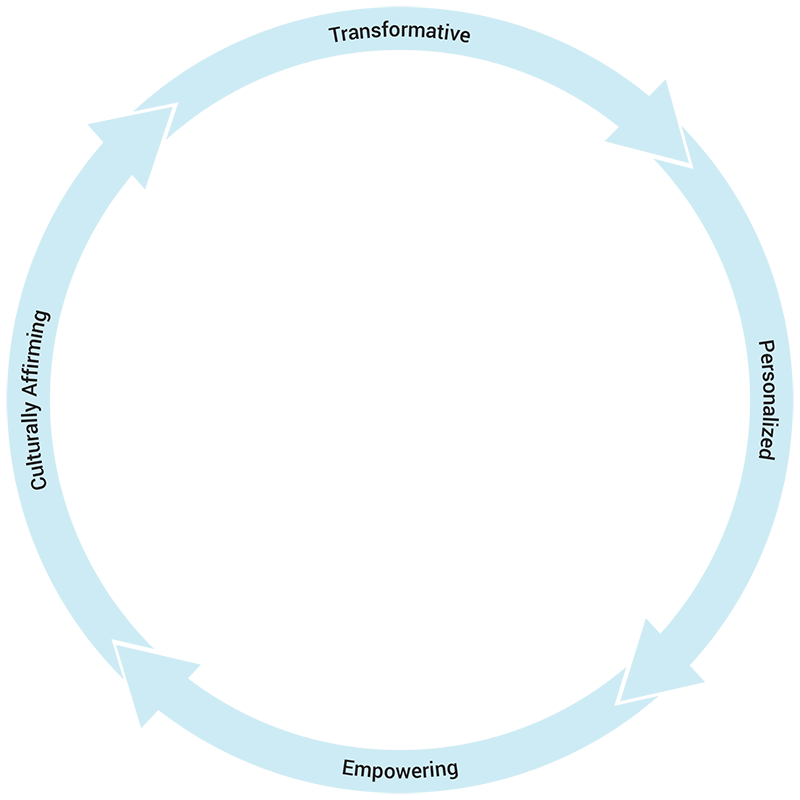 Guiding Principles for
Equitable Whole Child Design